BEDDING FOR PEOPLE LIVING WITH PARKINSON'S
Get in and out of bed easier

Less disruption to your partner
BUY MORE SAVE MORE!
Buy 1 sheet get 20% off!
Buy 2 or more and get 25% off!
Get 20% off sleepwear
when you buy 1 or more sheets!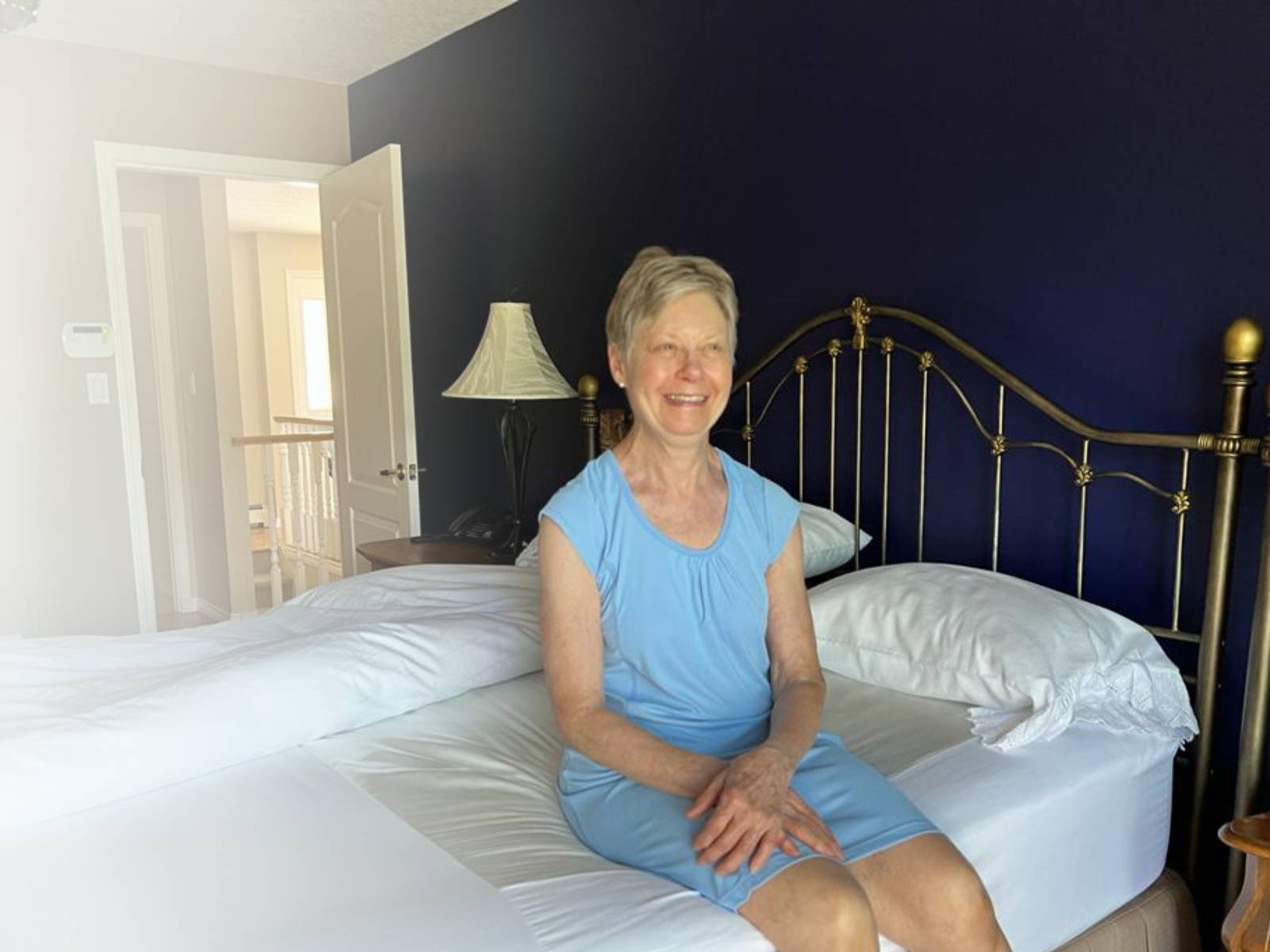 Many health conditions can make turning in bed, getting in and out, and other efforts to find comfort important for sleep, very challenging. This is particularly true for people living with Parkinson's. Sometimes help from a family member or caregiver is needed. When provided with friction-reducing sheets and sleepwear, this task is made easier and more spontaneous. Frequent changes of position are critical to comfort and safety. Enhanced mobility improves independence and quality of life. Change 'dread of bed' to 'best of rest'!
My husband has Parkinson's Disease and was having trouble turning over in bed. We bought the sheet and short pjs set and it has helped him 100%. We will be buying another sheet and pair of the pjs soon! Susan A.
WATCH THIS VIDEO TO LEARN MORE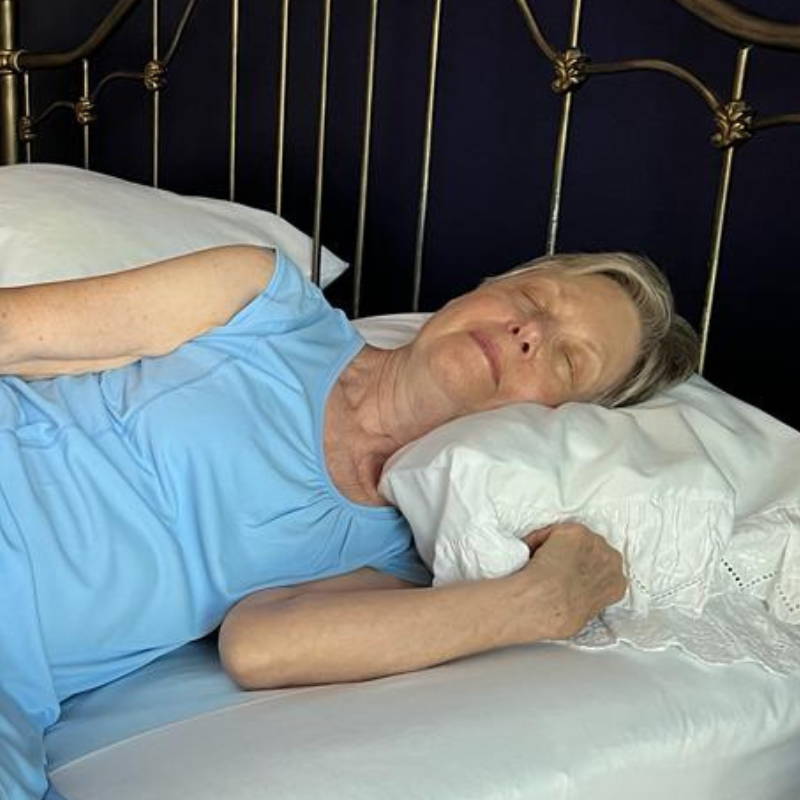 Unlike regular satin sheets, our sheets feature a satin panel that takes advantage of its special weave to provide the best low-friction surface for every move you make! On each side of the panel is a 6" border of standard sheeting. This higher-friction edging acts as a "brake" when sitting on the side of the bed. Yes, we thought of everything!
My husband has Parkinson's and it is difficult to move and adjust his positions in bed so much so that I literally have to help him if he want too turn over. I ordered Comfort sheets and it was the best thing for his getting a good nights sleep and mine too! We go to a Parkinson's support group once a month and I will definitely bring in the info for them. Everyone in the group complains about moving in bed. My husband loves the sheets ❤️ Josephine V.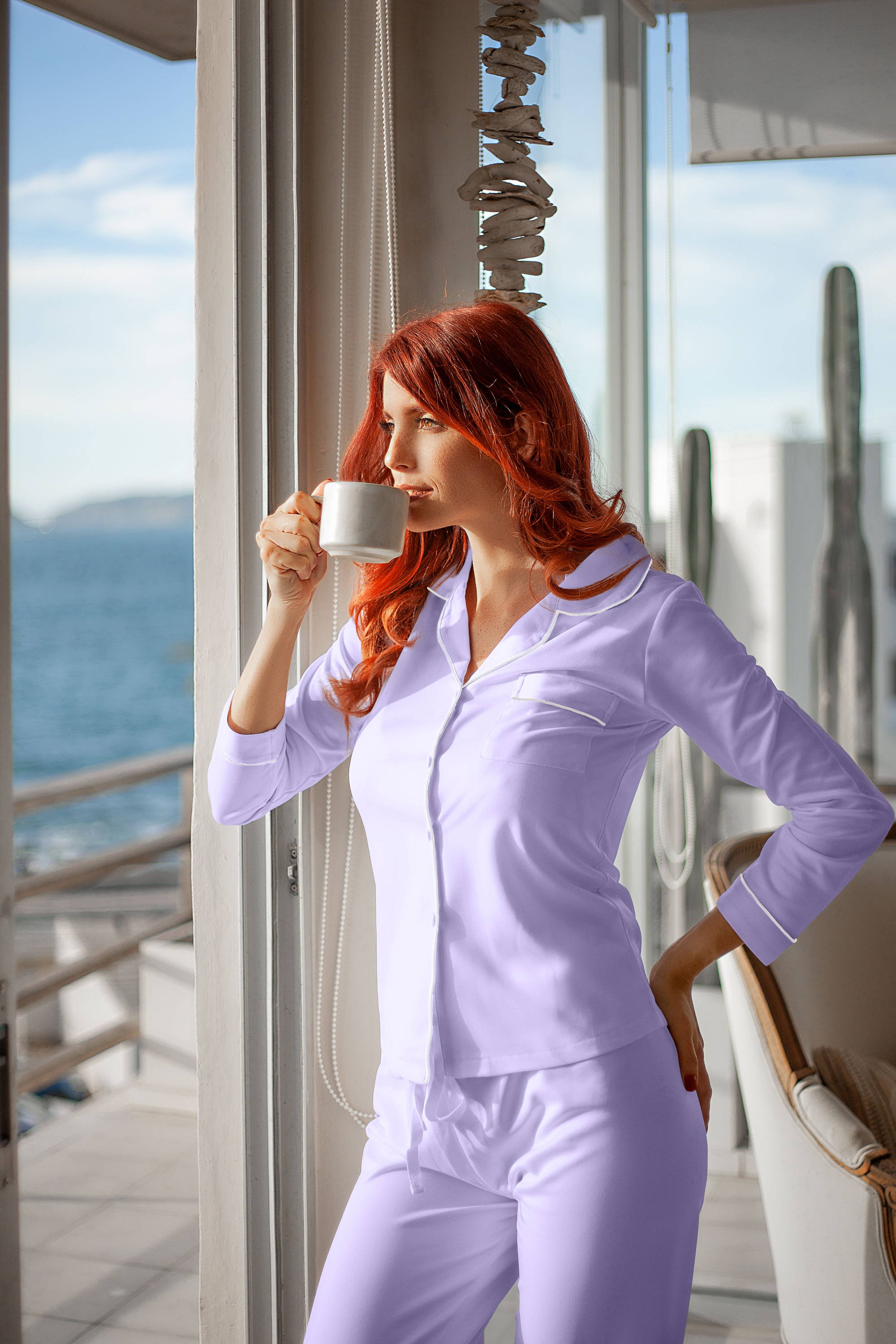 Our sheets work best when used with our sleep garments. As a mobility sleep system, each part has been developed so that the whole works at its best, almost like magic! Our sleepwear is cool and lightweight, moisture wicking, long-lasting and easy to care for.
I got the extra large men's pajamas, V neck shirt and shorts bottom. They fit true to size, I think. I love how they are comfortable to wear and they add to the ease to move on the comfort sheets. I have PD and shoulder pain. Yvonne O.
You must get the pajamas in order to get the complete experience. I have other " slippery pjs" which work better than flannel or cotton, but there is still noticeable difference. I am waiting for my second pair to arrive with the long pants because my bedroom is too cool for the shorties now, and am just wearing the top, until the new pair arrives. I did order a larger size as they run a bit smaller than I am used to. They are very well made and good looking, and well worth the cost, as they will stay wearable for a long time. Ginger H.
Buy 1 sheet get 20% off!
Buy 2 or more and get 25% off!
when you buy 1 or more sheets!