SLIP TO SLEEP WITH COMFORT LINEN
Less disruption and waking

Easy turning & moving relaxes

Low friction slip while you sleep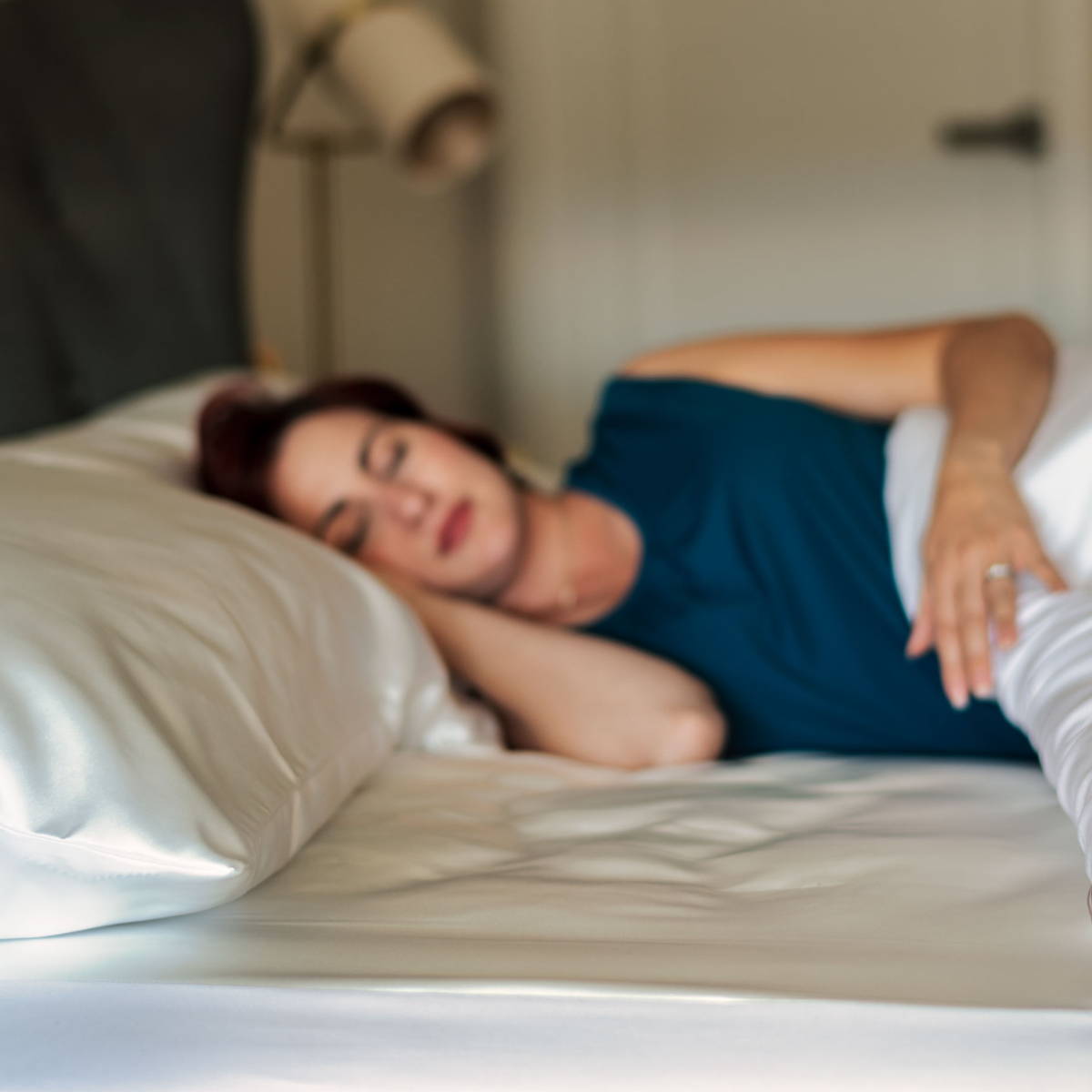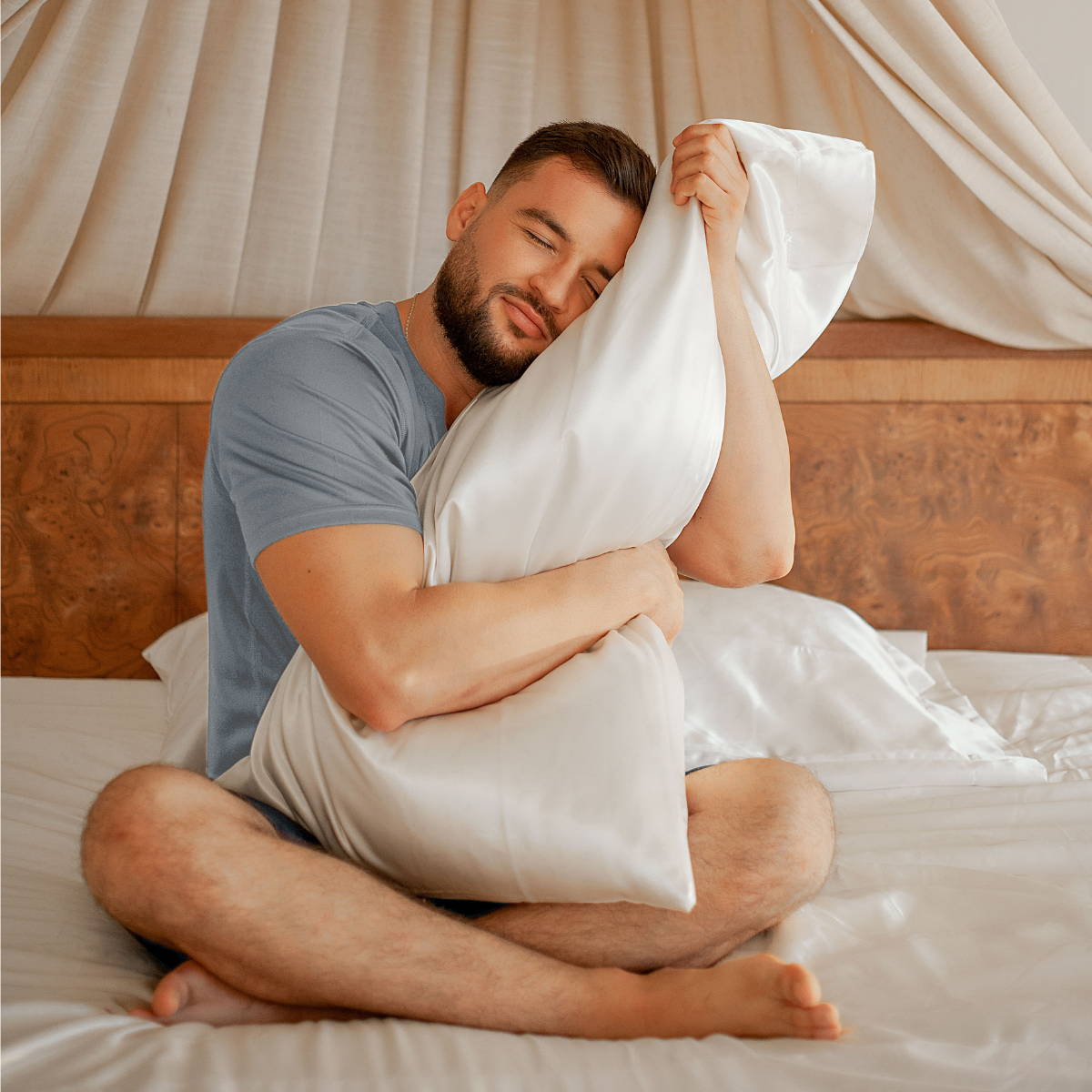 Tossing and turning is hard work! It's uncomfortable and keeps you awake. Change the way you move with our elegant solution that addresses the root cause of tossing - FRICTION! Friction against the sheet makes us toss, and that's bad for sleep. But when friction is minimized, moving becomes a gentle slip into place. These gentle, energy efficient motions can help end sleepless nights!
Watch this video to learn more.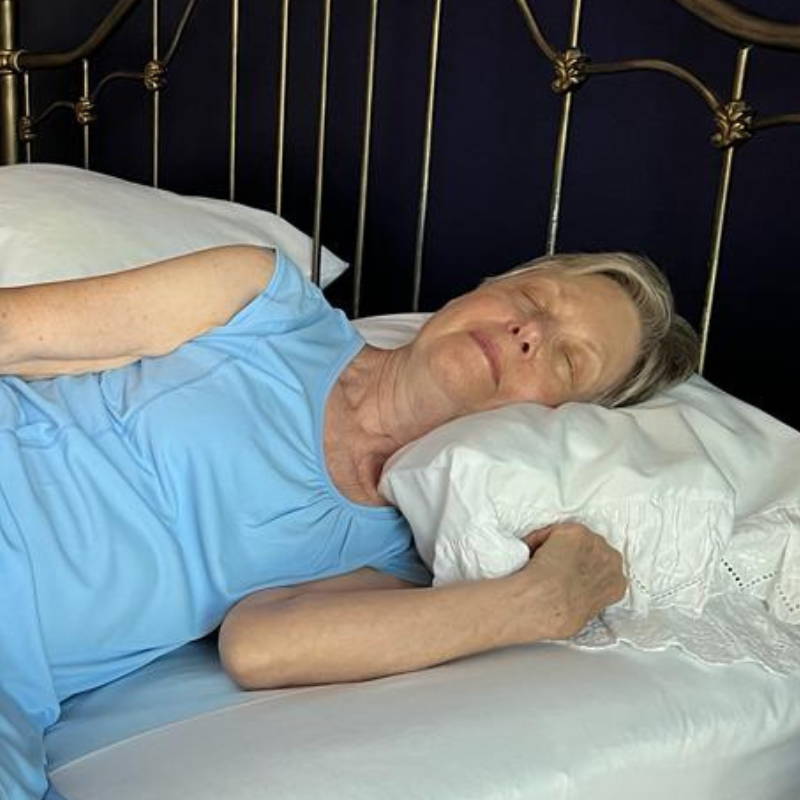 Unlike regular satin sheets, our sheets feature a satin panel that takes advantage of its special weave to provide the best low-friction surface for every move you make! On each side of the panel is a 6" border of standard sheeting. This higher-friction edging acts as a "brake" when sitting on the side of the bed. Yes, we thought of everything!
"I will never go back to cotton sheets. What a difference Comfort Linen sheets make. I have hip issues and when I need to turn I don't have to rise. I just 'slide' to a better position!" Debbie S.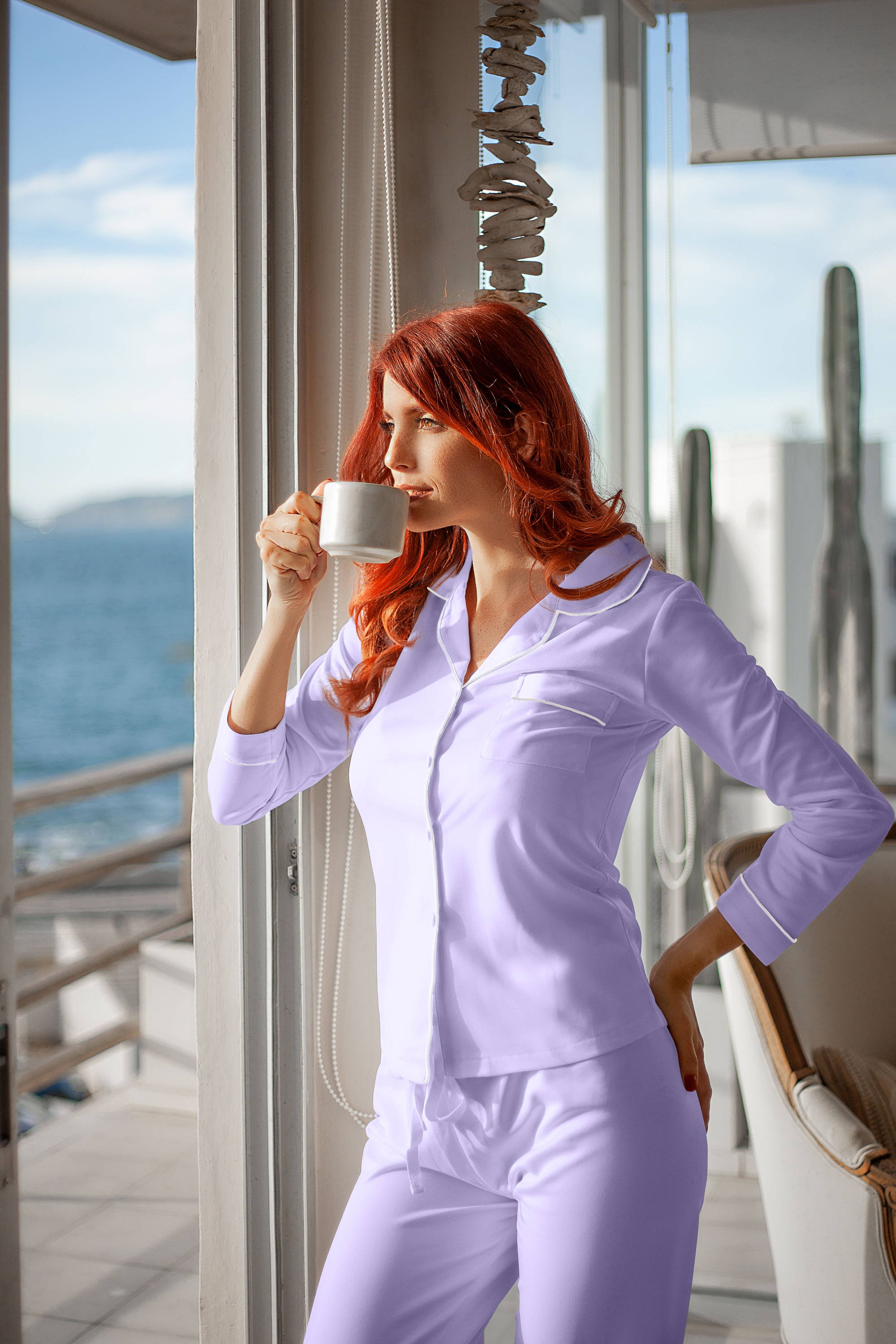 Our sheets work best when used with our sleep garments. As a mobility sleep system, each part has been developed so that the whole works at its best, almost like magic! Our sleepwear is cool and lightweight, moisture wicking, long-lasting and easy to care for.
"The split king sheets fit so well. They are made very generously so they stay on the mattress very well. Wearing the gown and laying on sheets gives me a more restful night of sleep because I don't wake my self up to change positions in bed. I will take my sheets off to launder and put them back on because I don't want to use any other. I will stay with these linens forever."
Kathy B.