IMPROVE YOUR MOBILITY IN BED AND SLEEP BETTER!
Much less effort to move in bed

Easier to get in and out of bed

Improve independence & sleep

Helps avoid pressure sores

Safer & easier for caregivers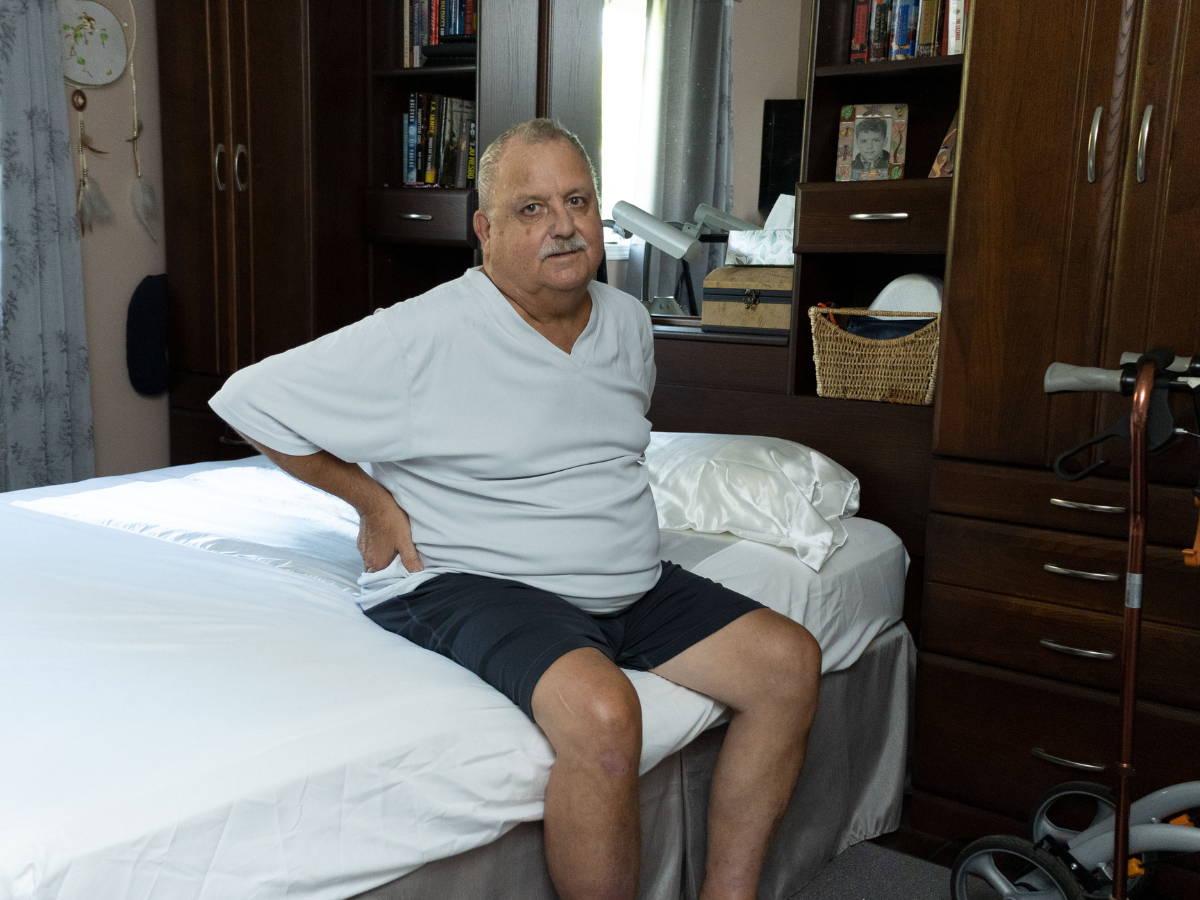 BUY MORE SAVE MORE!
Buy 1 sheet get 20% off!
Buy 2 or more and get 25% off!
Get 20% off sleepwear
when you buy 1 or more sheets!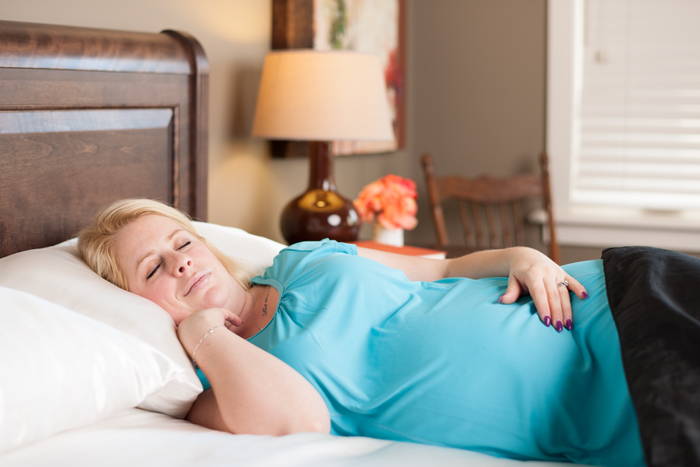 Many painful conditions make time in bed very challenging regardless of the cause. It hurts to move but avoiding moving can make pain feel worse. Frustration and anxiety settle in. Relaxing is almost impossible. But there is hope. When provided with friction-reducing sheets and sleepwear, the work of turning is minimized. It hurts less because there is less stress on irritated joints and tissues. The right type of movement can actually help reduce pain. Gentle actions made possible with Comfort Linen have proven helpful. Change 'dread of bed' to 'gains over pains'!
I would not sleep nearly as well without this fitted sheet and the pyjamas. I highly recommend for anyone who has difficulty and pain turning over in bed. Diane G.
WATCH THIS VIDEO TO LEARN MORE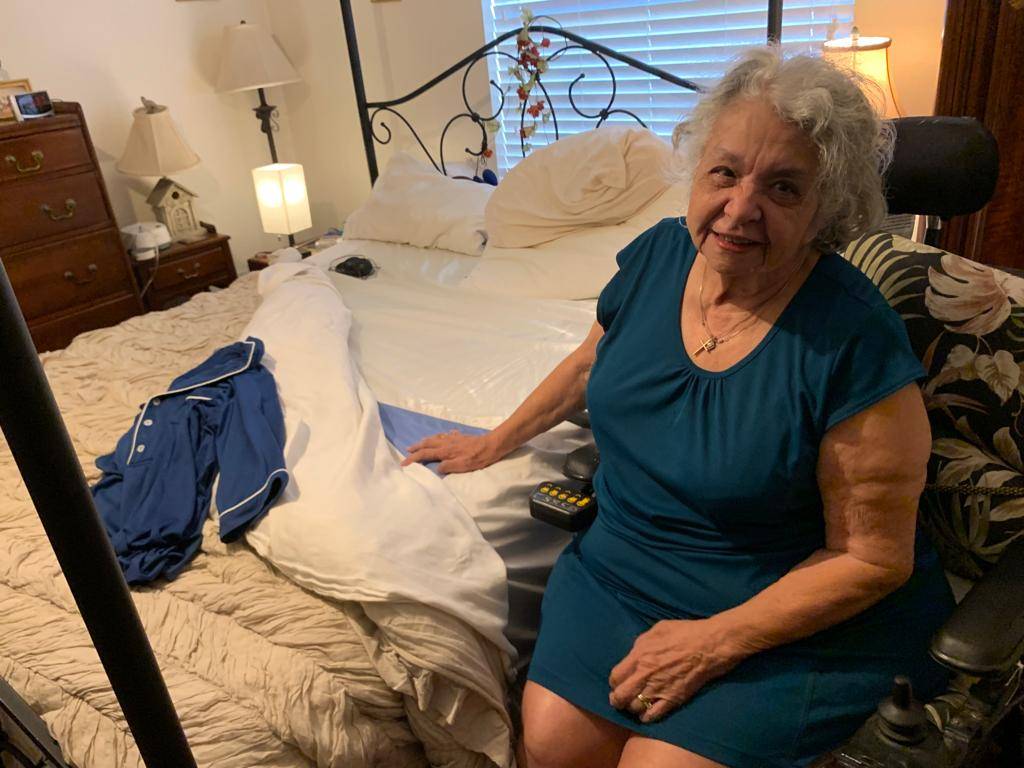 Unlike regular satin sheets, our sheets feature a satin panel that takes advantage of its special weave to provide the best low-friction surface for every move you make! On each side of the panel is a 6" border of standard sheeting. This higher-friction edging acts as a "brake" when sitting on the side of the bed. Yes, we thought of everything!
My adult daughter has CP and is not able to turn over in bed. With her new sheet she is able to move around in bed. She likes the little safety strip so she doesn't fall out of bed. Thank you for such a great product. Rosalie S.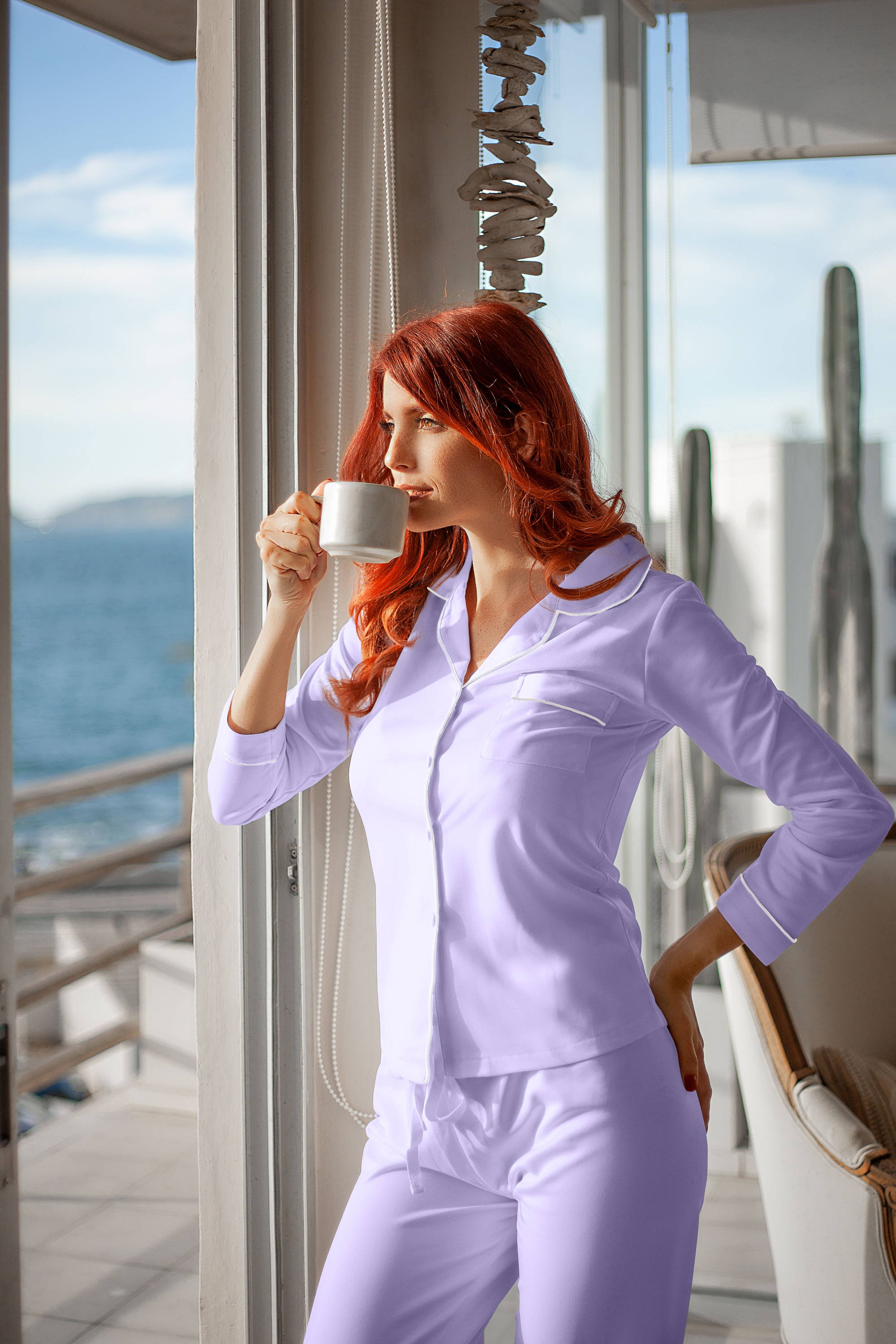 Our sheets work best when used with our sleep garments. As a mobility sleep system, each part has been developed so that the whole works at its best, almost like magic! Our sleepwear is cool and lightweight, moisture wicking, long-lasting and easy to care for.
I got the extra large men's pajamas, V neck shirt and shorts bottom. They fit true to size, I think. I love how they are comfortable to wear and they add to the ease to move on the comfort sheets. Yvonne O.
You must get the pajamas in order to get the complete experience. I have other " slippery pjs" which work better than flannel or cotton, but there is still noticeable difference. I am waiting for my second pair to arrive with the long pants because my bedroom is too cool for the shorties now, and am just wearing the top, until the new pair arrives. I did order a larger size as they run a bit smaller than I am used to. They are very well made and good looking, and well worth the cost, as they will stay wearable for a long time. Ginger H.
Our products have helped people living with:
Hip, shoulder and other pain

Arthritis, including fibromyalgia

Parkinson's, ALS, MS, MD, CP

Survivors of stroke and post-polio
Post surgery pain - back/spinal

heart, joint replacement
Buy 1 sheet get 20% off!
Buy 2 or more and get 25% off!
when you buy 1 or more sheets!