EASE BACK, HIP AND OTHER PAIN. SLEEP BETTER WITH OUR SYSTEM!
Get in and out of bed easier

Less pain due to easier moving

Less disruption to your partner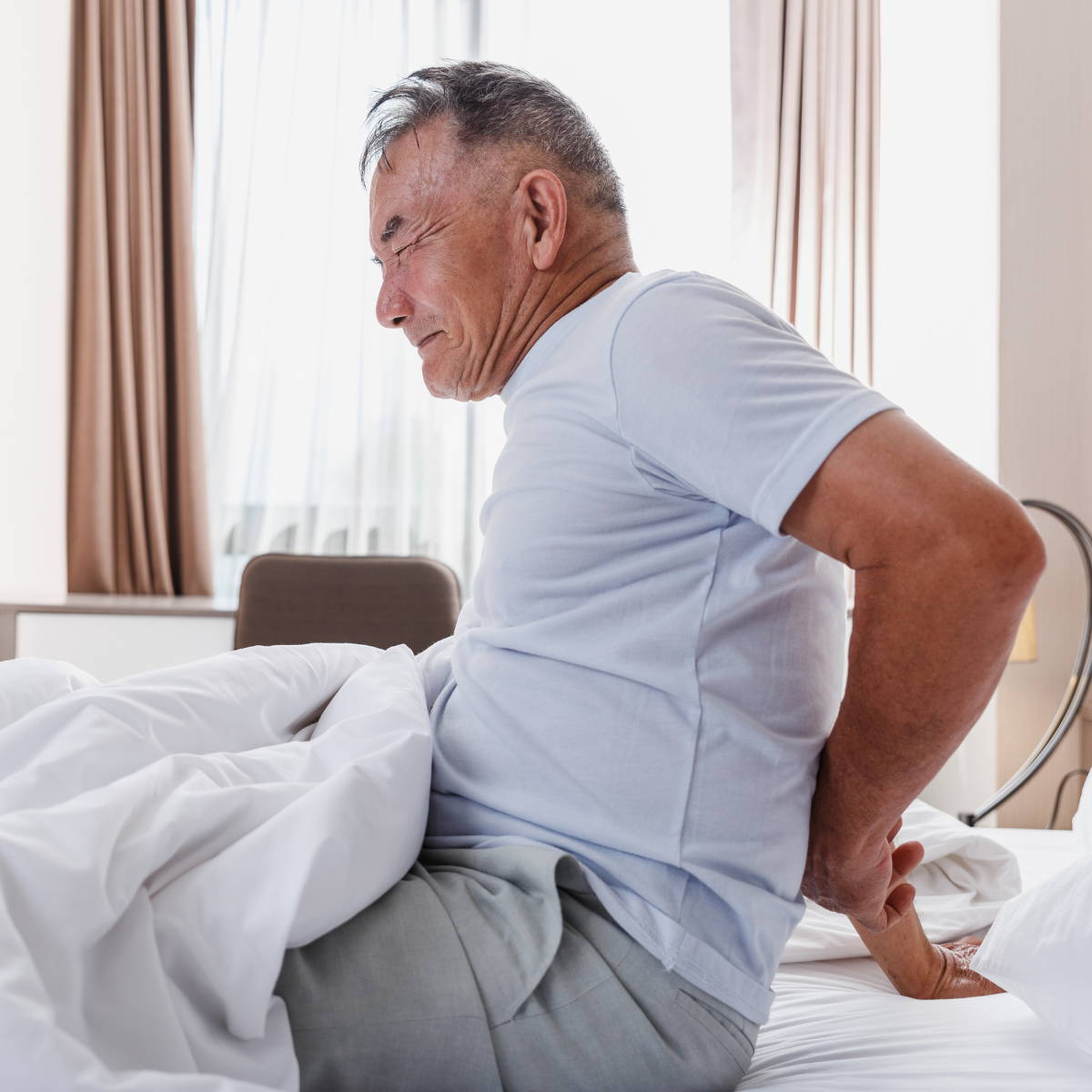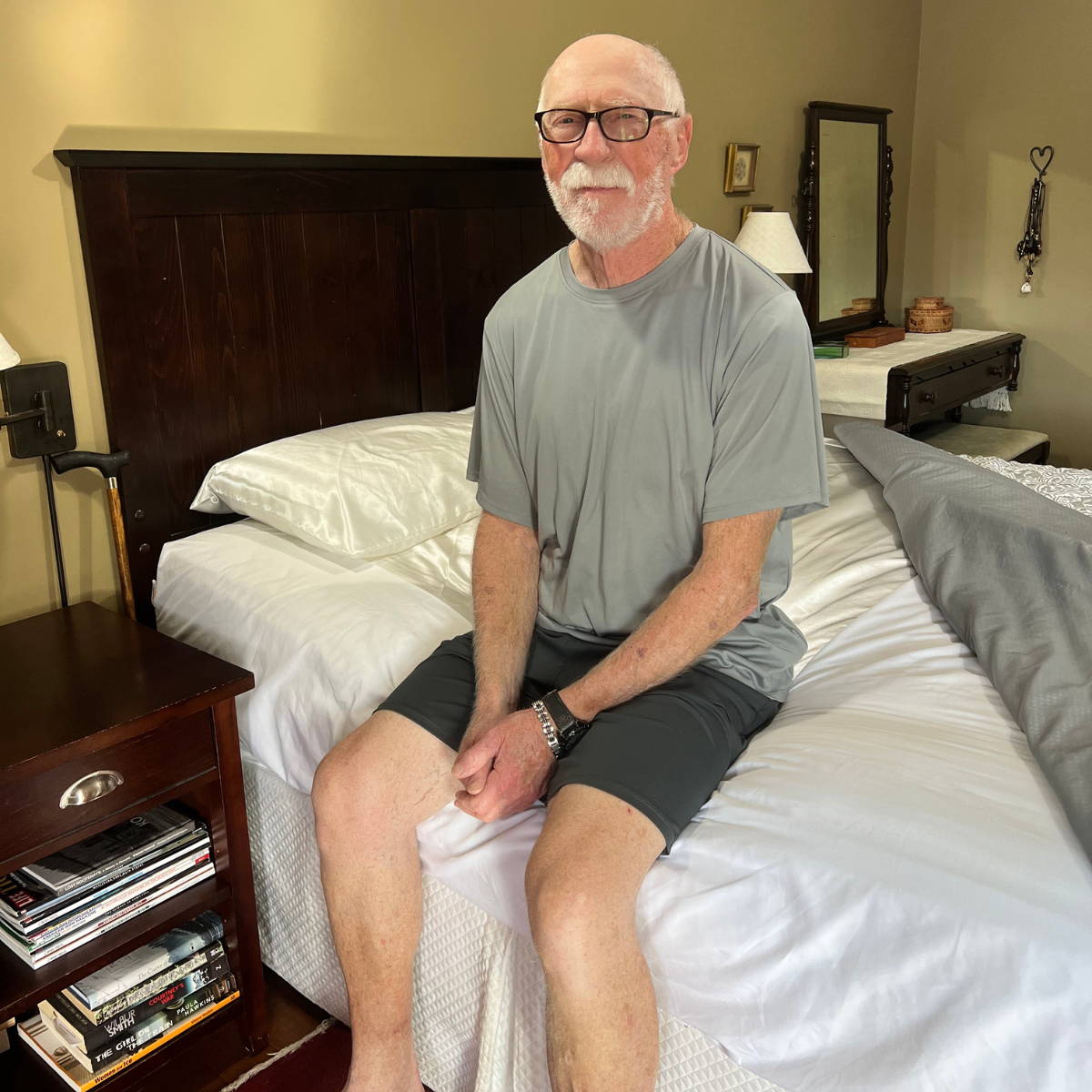 This is Terry, age 73. He's had multiple surgeries and chronic pain due to a severe hip injury 50 years ago - hip pinning, fusion, then a total hip replacement – and then two frozen shoulders! Terry only wishes he'd had Comfort Linen throughout the years to help him cope with painful moving in bed and to sleep better. Now, he uses Comfort Linen wherever he goes and loves it!
Watch this video to learn more.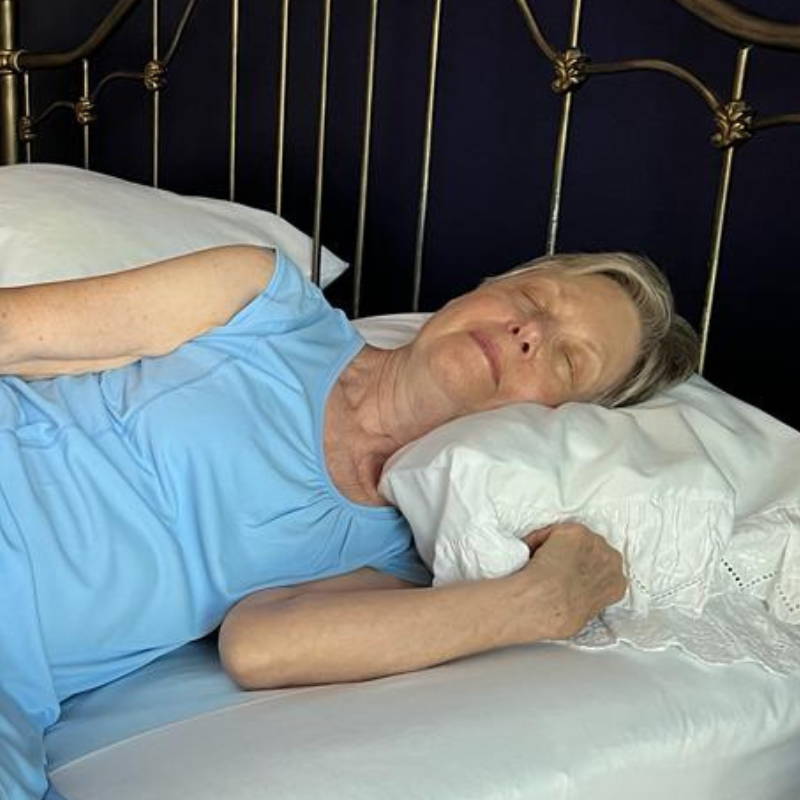 Unlike regular satin sheets, our sheets feature a satin panel that takes advantage of its special weave to provide the best low-friction surface for every move you make! On each side of the panel is a 6" border of standard sheeting. This higher-friction edging acts as a "brake" when sitting on the side of the bed. Yes, we thought of everything!
"I will never go back to cotton sheets. What a difference Comfort Linen sheets make. I have hip issues and when I need to turn I don't have to rise. I just 'slide' to a better position!" Debbie S.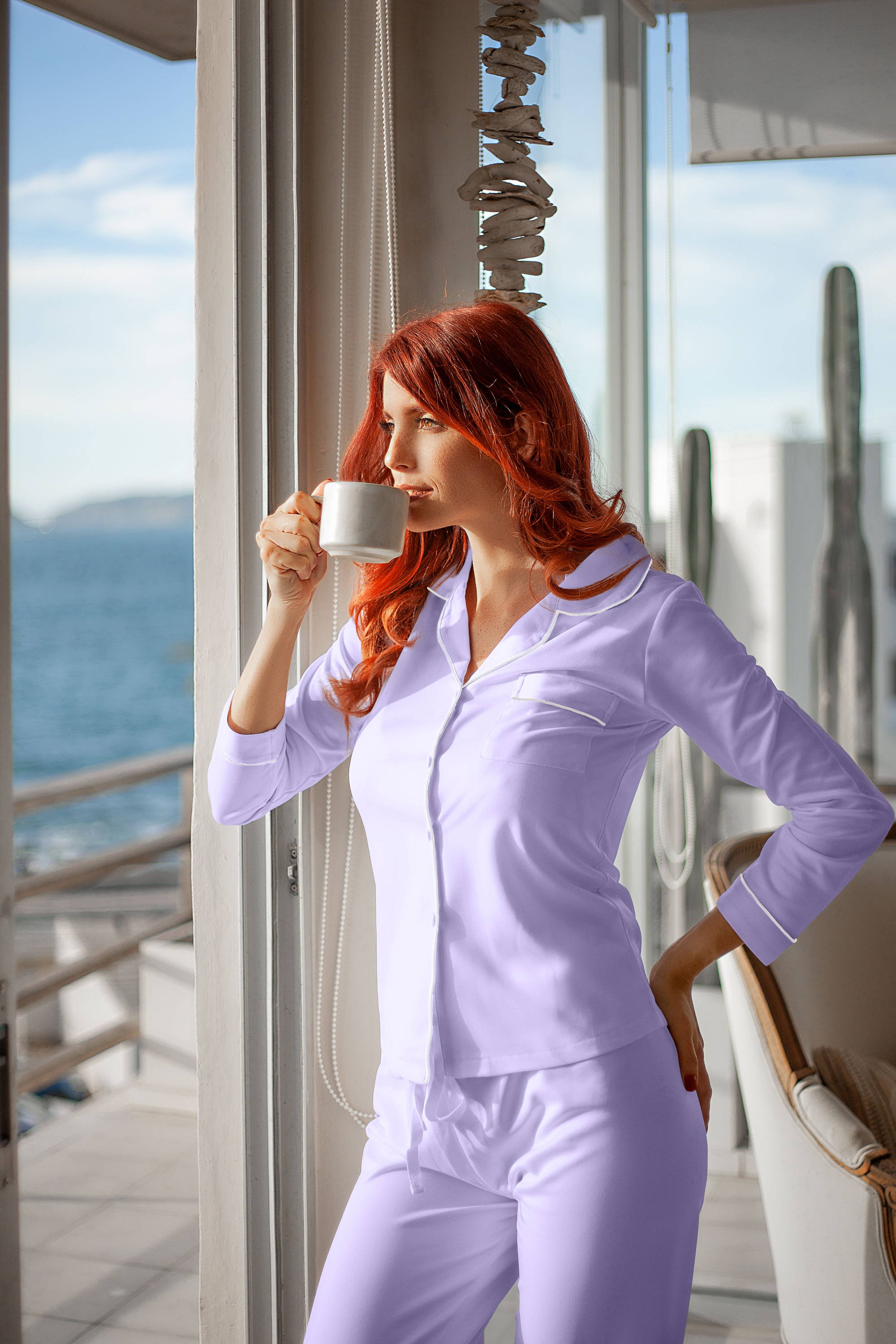 Our sheets work best when used with our sleep garments. As a mobility sleep system, each part has been developed so that the whole works at its best, almost like magic! Our sleepwear is cool and lightweight, moisture wicking, long-lasting and easy to care for.
"I got the extra large men's pajamas, V neck shirt and shorts bottom. They fit true to size, I think. I love how they are comfortable to wear and they add to the ease to move on the comfort sheets. I have PD and shoulder pain ." Yvonne O.