SLEEP BETTER WHILE PREGNANT!
Ease aches and pains of pregnancy

Get to the bathroom like a breeze!

Less disruption to your partner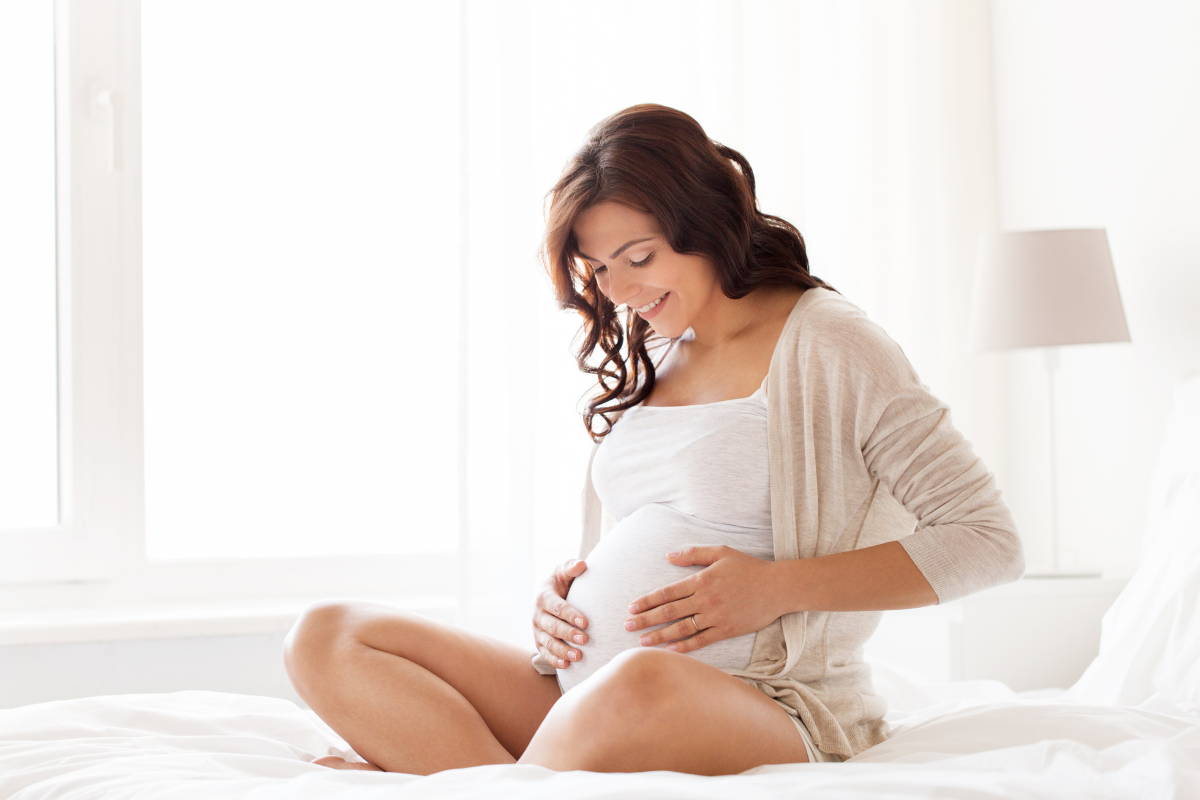 Staying on your own side makes dad happy too!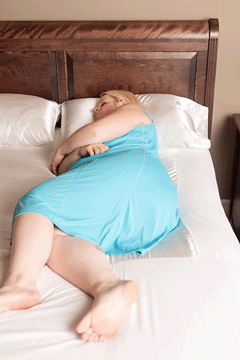 When pregnant, sleeping on one side or the other is recommended for good circulation. A large and growing belly can make this important repositioning difficult. Friction-reducing sleep garments and sheets make the world of difference. It's as simple as adopting this life-changing sleep system. Happy Mom, Happy Dad, Happy Baby!
Watch this video to learn more.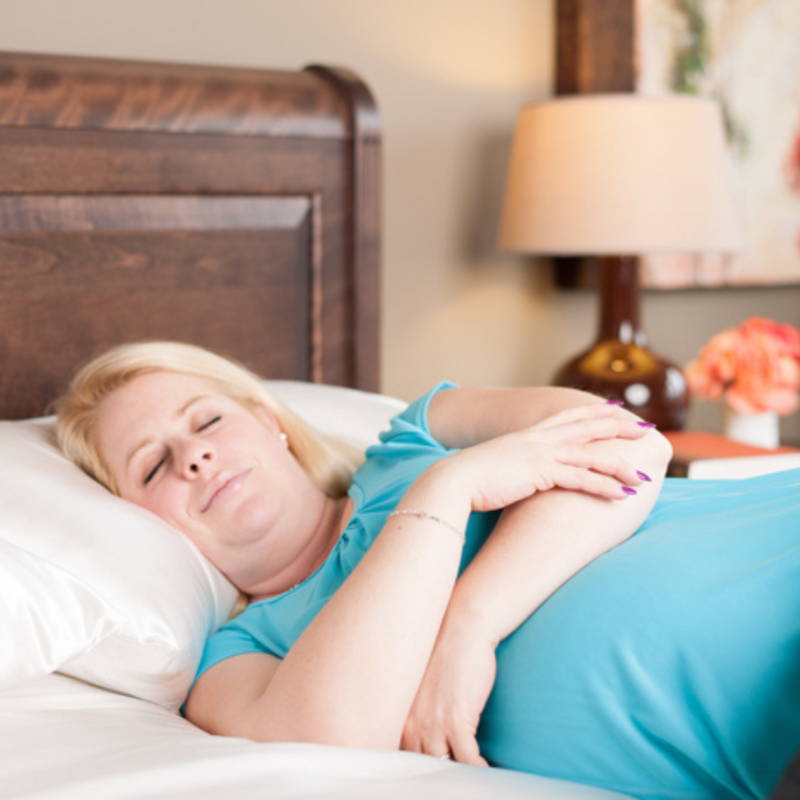 Unlike regular satin sheets, our sheets feature a satin panel that takes advantage of its special weave to provide the best low-friction surface for every move you make! On each side of the panel is a 6" border of standard sheeting. This higher-friction edging acts as a "brake" when sitting on the side of the bed. Yes, we thought of everything!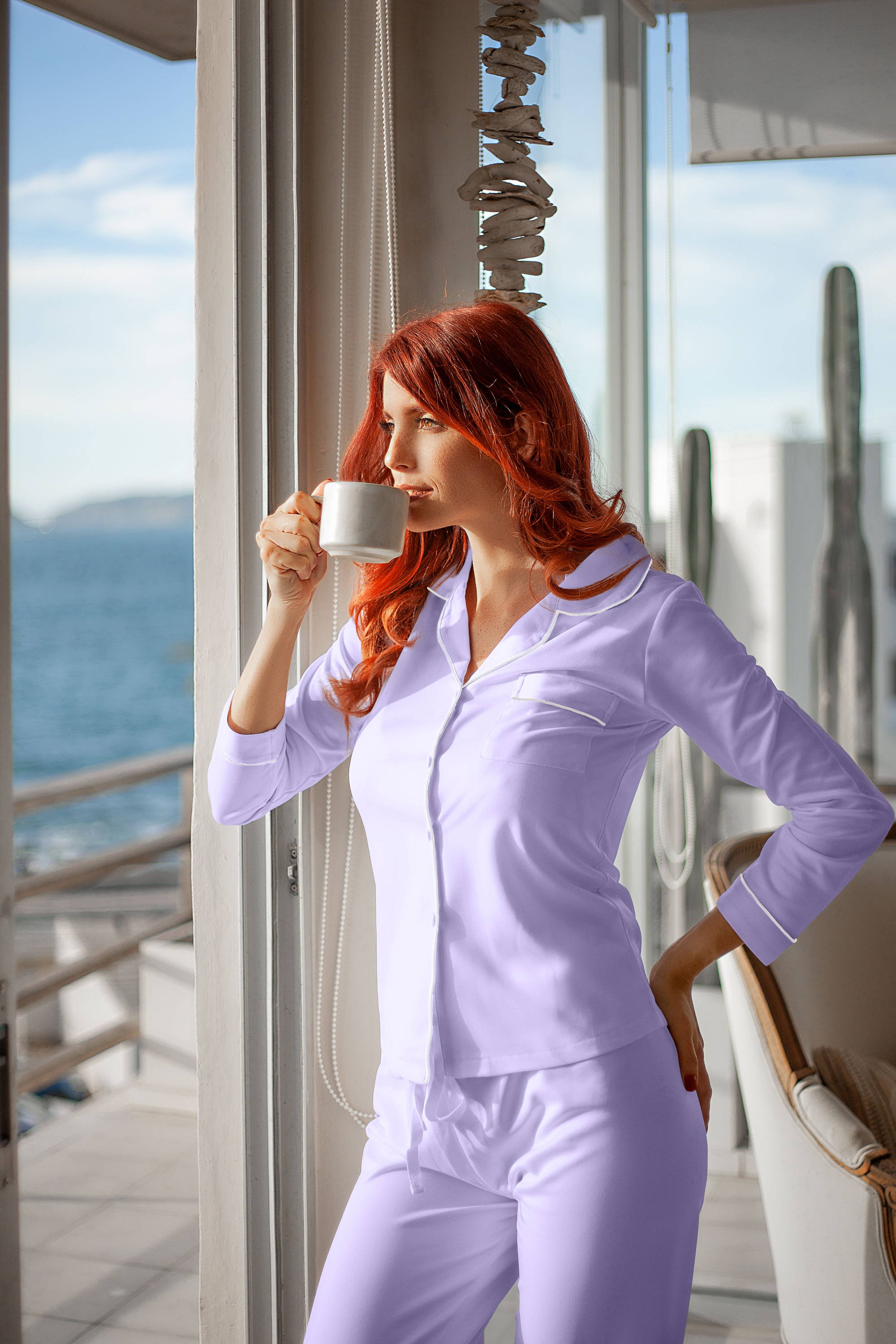 Our sheets work best when used with our sleep garments. As a mobility sleep system, each part has been developed so that the whole works at its best, almost like magic! Our sleepwear is cool and lightweight, moisture wicking, long-lasting and easy to care for.