BEDDING FOR PEOPLE LIVING WITH PARKINSON'S
BUY A SHEET AND GET 50% OFF SLEEPWEAR
Get in and out of bed easier

Less disruption to your partner

Sheet works best with our sleepwear!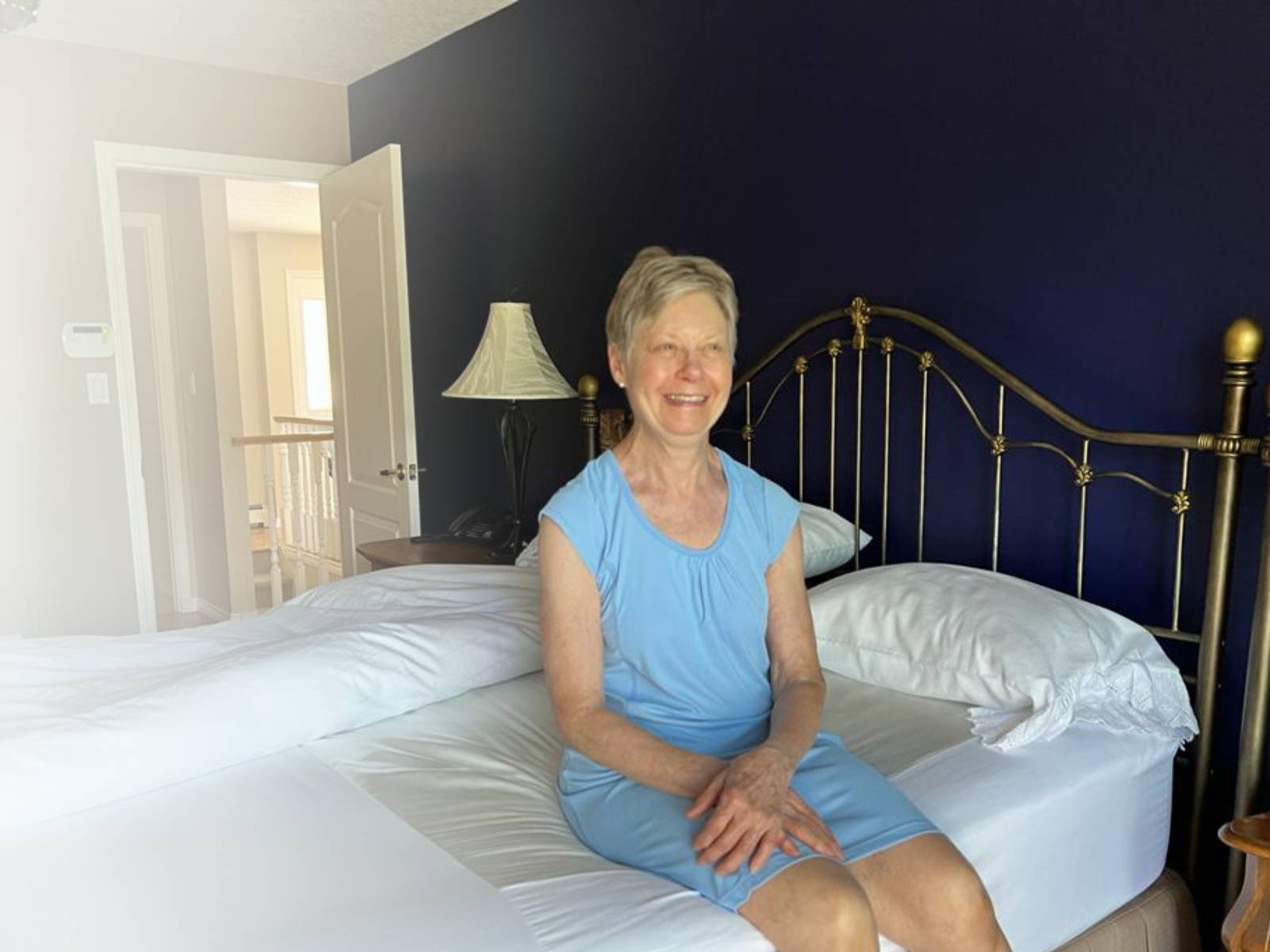 Many health conditions can make turning in bed, getting in and out, and other efforts to find comfort important for sleep, very challenging. This is particularly true for people living with Parkinson's. Sometimes help from a family member or caregiver is needed. When provided with friction-reducing sheets and sleepwear, this task is made easier and more spontaneous. Frequent changes of position are critical to comfort and safety. Enhanced mobility improves independence and quality of life. Change 'dread of bed' to 'best of rest'!
Watch this video to learn more.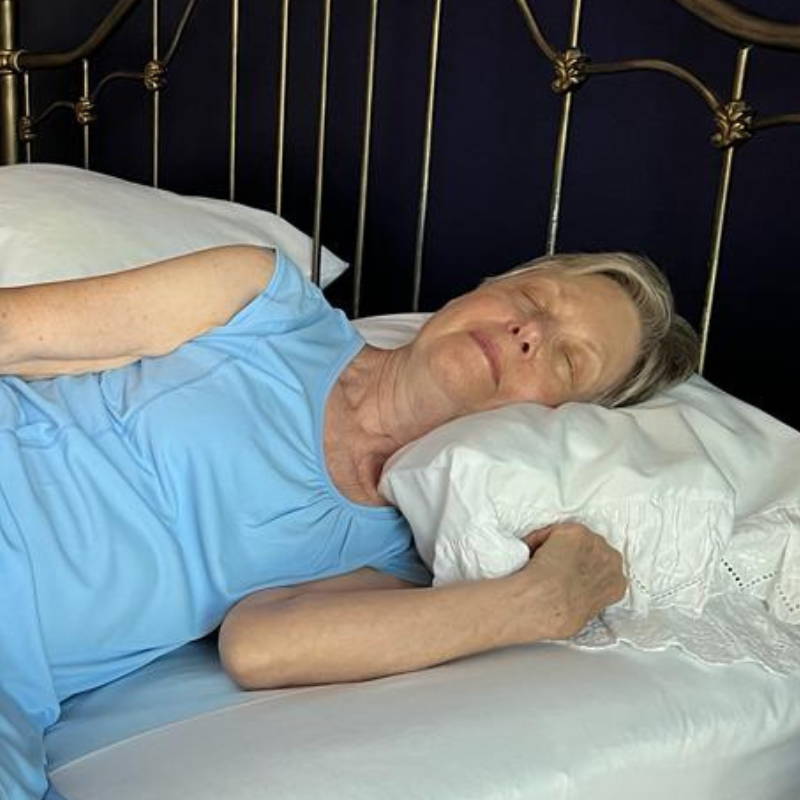 Unlike regular satin sheets, our sheets feature a satin panel that takes advantage of its special weave to provide the best low-friction surface for every move you make! On each side of the panel is a 6" border of standard sheeting. This higher-friction edging acts as a "brake" when sitting on the side of the bed. Yes, we thought of everything!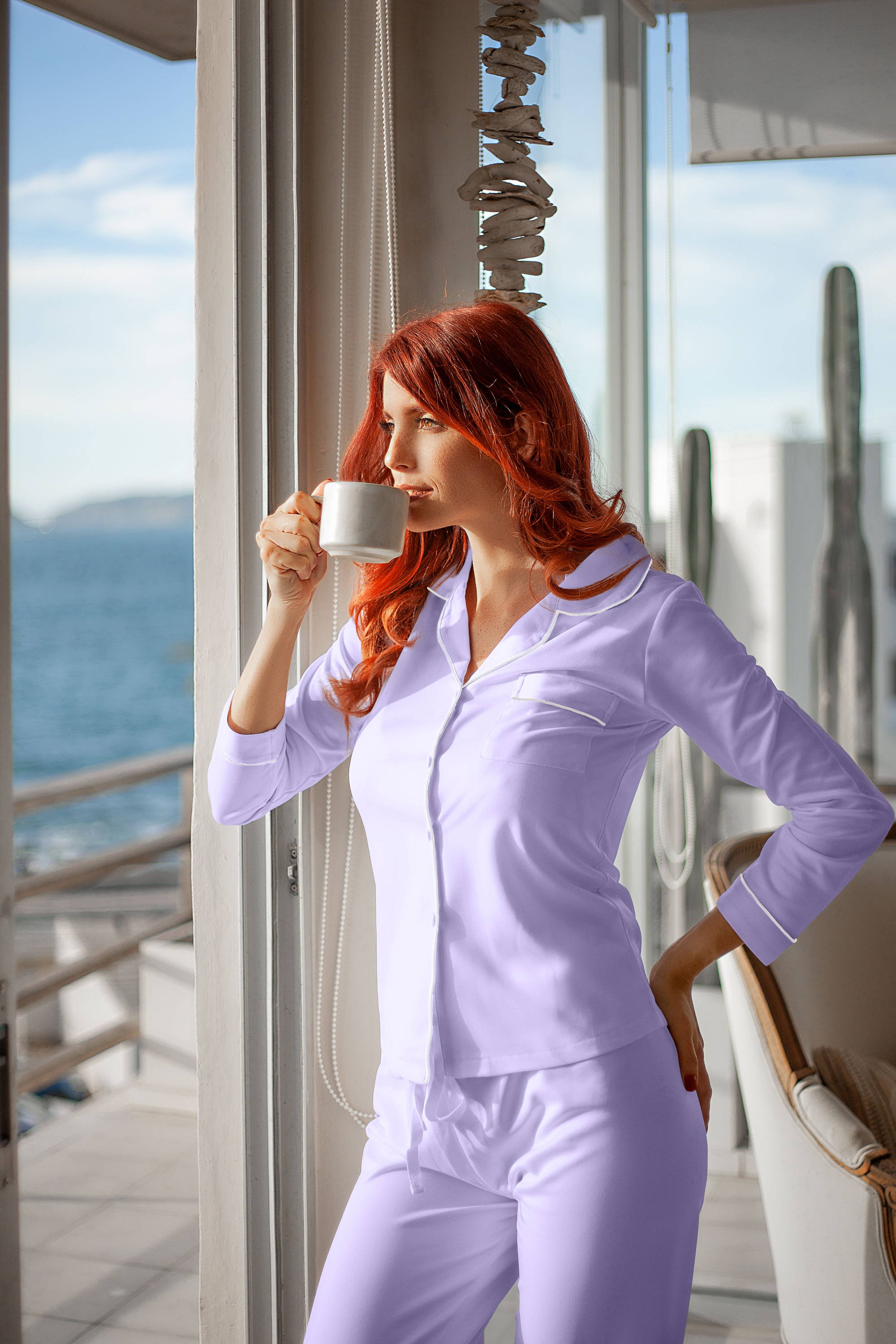 Our sheets work best when used with our sleep garments. As a mobility sleep system, each part has been developed so that the whole works at its best, almost like magic! We have carefully selected the best fabrics for the sheets and the sleep garments to provide the best possible friction reduction. You may not obtain the same benefit that is desired by using sleepwear made with cotton, bamboo or other fabrics.
Comfort Linen sleepwear is cool and lightweight, moisture wicking, long-lasting and easy to care for.
BUY A SHEET AND GET 50% OFF SLEEPWEAR