BEST BEDDING FOR AGING PARENTS & THEIR CAREGIVERS
Perfect gift for your parents, grandparents

Turning, and getting in and out of bed are easier

Improve independence & sleep, move with less pain

Safer and easier for caregivers too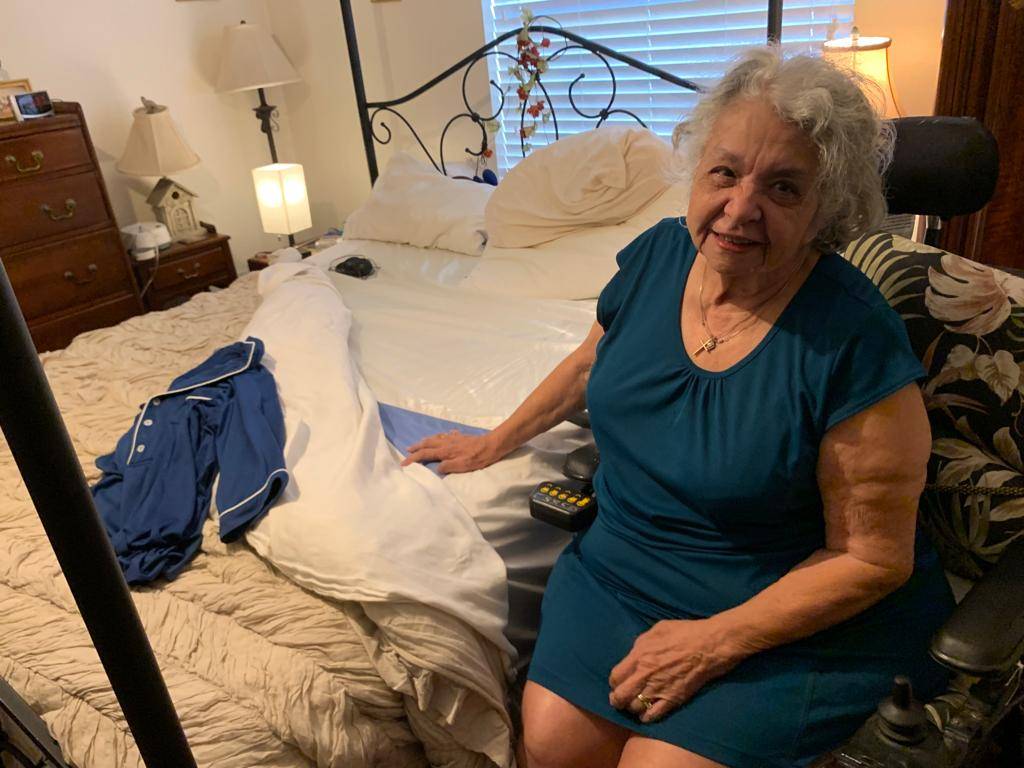 BUY MORE SAVE MORE!
Buy 1 sheet get 20% off!
Buy 2 or more and get 25% off!
Get 20% off sleepwear
when you buy 1 or more sheets!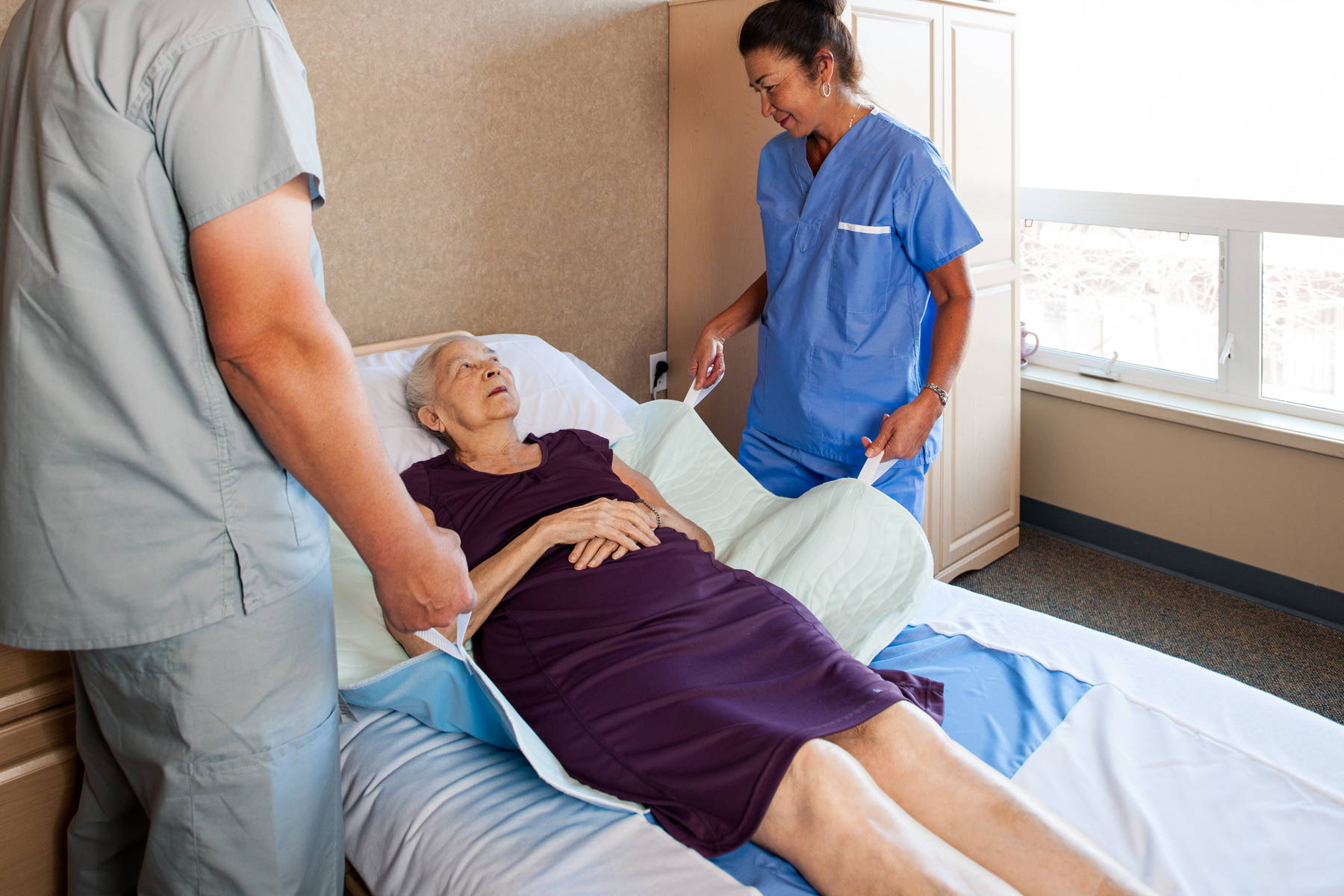 What gift could possibly offer improved comfort, freedom to move, relief, and sleep to those you love? The Comfort Linen system provides all of this and more! The effects are immediate and are often described by grateful users as 'life-altering'. For the person who otherwise has "everything", chances are they don't have this – a gift they will cherish forever. Less disruption through the night lets both people in the bed get a more restful sleep. Every move is made easier with our minimal-friction interface of sleep garment and sheet. Treat yourself and those you love!
I was sceptical but this stuff has actually improved my mothers life. With sheets and nightshirt my mother was very happy to move more freely. Judith J.
WATCH THIS VIDEO TO LEARN MORE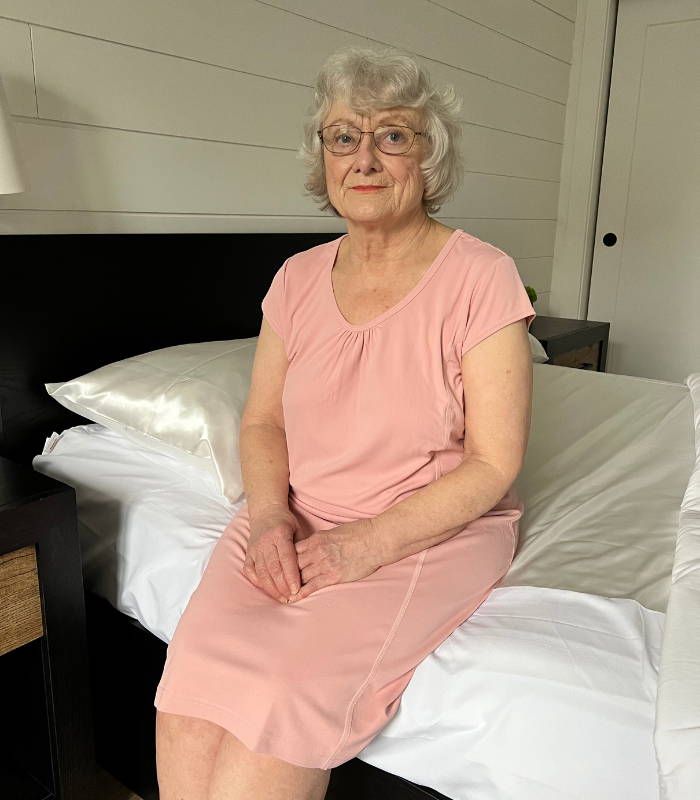 Unlike regular satin sheets, our sheets feature a satin panel that takes advantage of its special weave to provide the best low-friction surface for every move you make! On each side of the panel is a 6" border of standard sheeting. This higher-friction edging acts as a "brake" when sitting on the side of the bed. Yes, we thought of everything!
Comfort Linen has made such a huge difference in not only the quality of sleep for my 92 year old mother and myself as her caregiver, but also in the quality of our lives. My mother had great mobility issues turning in bed, needing assistance in the middle of the night to shift positions, however the Comfort Linen system allows her to adjust her position and turn from side to side, she is so grateful to be able to once again do this independently. The quality of the bed linens and pajamas are exceptional, they are durable and comfortable, wash after wash. Thank you Nancy for your expertise and dedication in producing products that improve sleep which is ever so vital to everyone's physical and mental health! Teri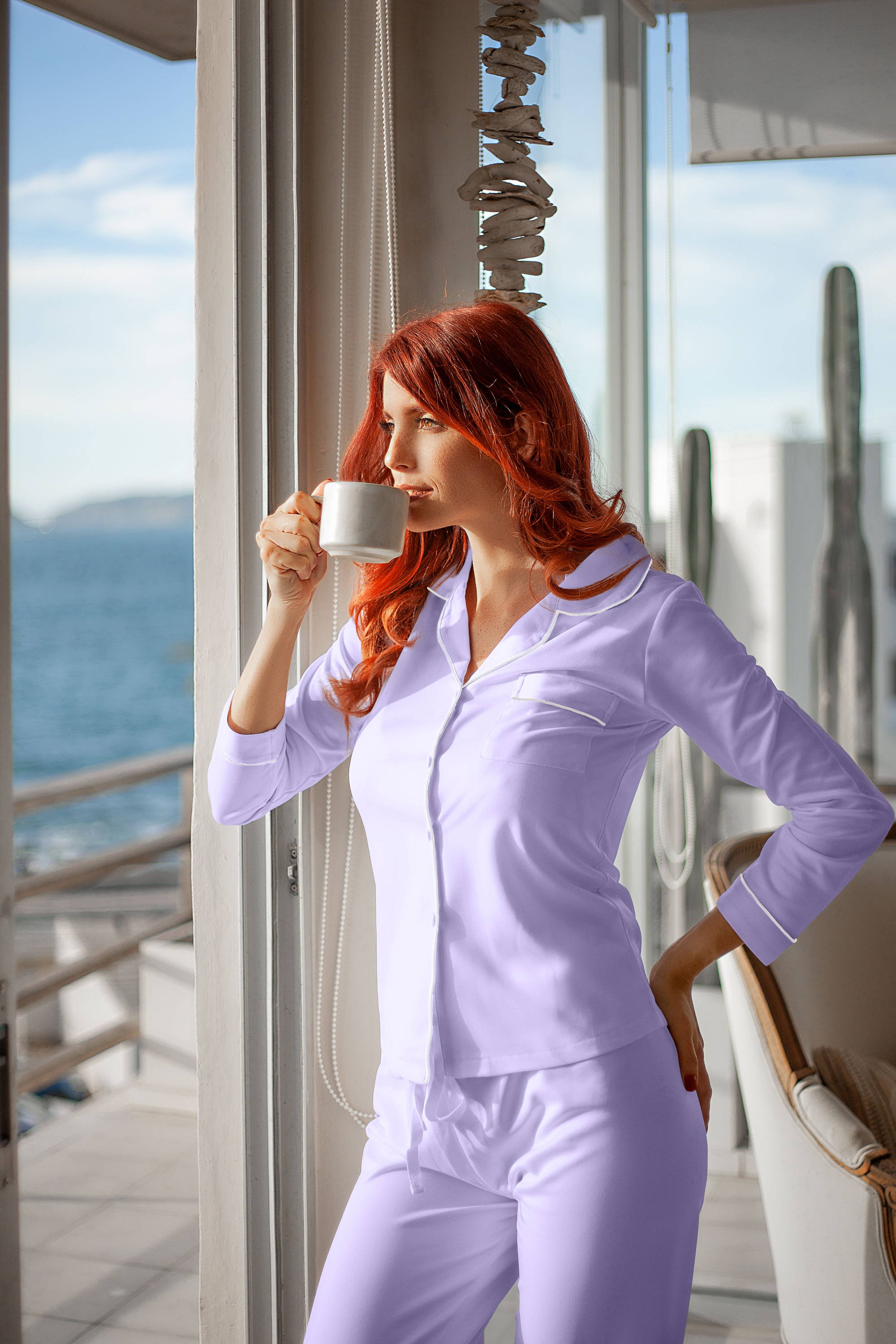 Our sheets work best when used with our sleep garments. As a mobility sleep system, each part has been developed so that the whole works at its best, almost like magic! Our sleepwear is cool and lightweight, moisture wicking, long-lasting and easy to care for.
I got the extra large men's pajamas, V neck shirt and shorts bottom. They fit true to size, I think. I love how they are comfortable to wear and they add to the ease to move on the comfort sheets. Yvonne O.
You must get the pajamas in order to get the complete experience. I have other " slippery pjs" which work better than flannel or cotton, but there is still noticeable difference. I am waiting for my second pair to arrive with the long pants because my bedroom is too cool for the shorties now, and am just wearing the top, until the new pair arrives. I did order a larger size as they run a bit smaller than I am used to. They are very well made and good looking, and well worth the cost, as they will stay wearable for a long time. Ginger H.
Buy 1 sheet get 20% off!
Buy 2 or more and get 25% off!
when you buy 1 or more sheets!